Our Allergen Spray Offers Immediate Relief for Indoor Allergy & Asthma Sufferers
Lab-Tested
Verified by the world leader in allergen detection, Indoor Biotechnologies
Eco-Friendly
By not shipping water we are able to reduce our carbon footprint and stay as sustainable as possible. Plus, reuse the bottle with our convenient refill system.
Family-Owned
Family own and operated means our purpose will always remain helping people with indoor allergies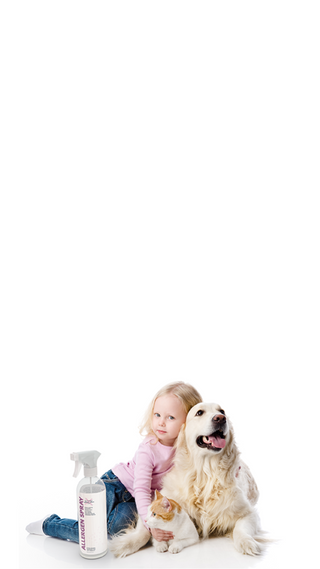 Gain peace of mind
Protect the whole family one bottle at a time.
Our formula is safe, immediate and eco-friendly. We pride ourselves in being for families by families.
How To Effectively Use Your Allergen Spray
How To Effectively Use Your Allergen Spray

"We recently learned our son's eczema issues are partly due to a cat allergy. I bought this in desperation, trying to find something to help. I did one really thorough spray down of our rugs, couch, and a bit in the air. It has made a big difference."
– MACKI
"We have four cats, but one cat has some sort of dander that effects several of us. At night , I wake up unable to breathe along with other allergy problems. This spray knocks everything out of the air and has worked for both me and my son. I sleep all night now and don't have the breathing issues."
– Taylor
"There was pet dander everywhere and I hadn't cleaned it yet but after spraying the allergen spray I was fine and could breathe again and only used it twice. Will purchase again. Thank you very much"
– Kacey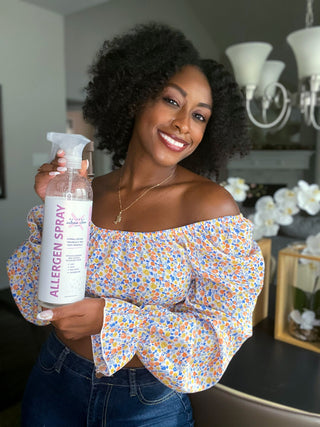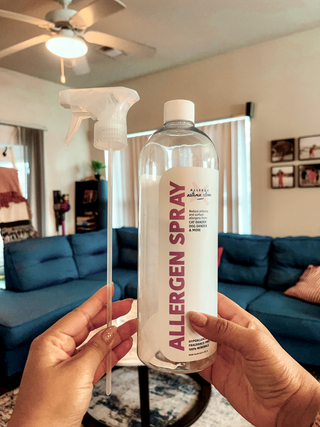 A must have for those who suffer from indoor allergies
Do yourself a favor and try us out! If you don't see results, take advantage of our 30-day money-back guarantee!